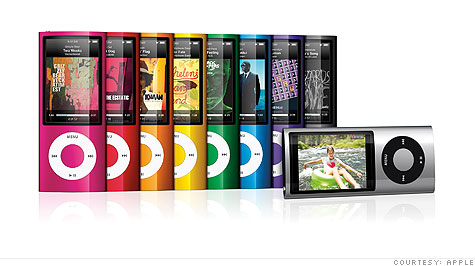 Toys "R" Us Announces iPod Trade-in Week

For iPod users who would love to upgrade to a newer model but can't force themselves to justify the cost, next week has just what you've been waiting for. Toys "R" Us stores announced Thursday that beginning on October 17th, the toy stores will allow customers to bring in their older-model iPods and receive up to $100 towards the purchase of a newer model of the popular mp3 players.

The trade-in program will be around for just one week, and won't be available at all Toys "R" Us outlets, so the company is encouraging customers to contact their local branches before bringing their iPods in. The offer will allow each customer to trade-in up to three old iPods and use the credit in-store towards the purchase of a new iPod or even an iPad.

When customers bring the music players to the service desk at their local Toys "R" Us, employees will make an offer based on the age and model of the device. Customers will then be given an iPod "trade-up" card loaded with the dollar amount they were offered, and the card can then be used toward the purchase of a new model.


Apple is not participating in the trade-in program and the deal will not be available online.