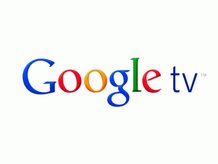 Sony Unveils Google TV-enabled TV Sets

Sony on Wednesday unveiled a new lane in Internet-enabled televisions, which come with the highly-anticipated Google TV software already installed. The new Internet HDTV's will feature 1080p edge-lit LED screens, except for the 24" model. The sets will come with four USB ports and four HDMI inputs, and will be Wi-Fi ready. Along with the 24" model, the sets will be available in 32", 40", and 46" versions. The price tag for the televisions will range from $599 to $1,399.

The software on the Sony Internet TVs will allow users to access content from Hulu, Twitter, Netflix, YouTube, and Pandora. They will also have search capabilities and and a number of Android-based apps installed. Surfing the Web on the TVs is powered by the Google Chrome browser, while apps will function on the Android OS. They will integrate the internet with users' existing cable or satellite TV by making it simple to search for TV shows and surf websites at the same time.

The Google TV service was unveiled earlier this year. One of the features that may spark some level of controversy id the system's remote. Its appearance is a cross between a Playstation 3 controller and a QWERTY keyboard, and it contains dozens of buttons. Sony says, in fact, that some of the remote's design elements were inspired by the PS3. While some users will no doubt fall in love with the remote's extensive functionality, others will be put off by the numerous buttons.

The sets will be available through SonyStyle.com this Saturday and Best Buy will begin selling them on Sunday. Google is making a valiant push to dominate consumers' living rooms and increase Americans' use of the web. This weekend, it would seem, will give us an idea of how effective their efforts will be.