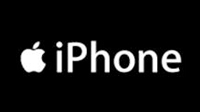 Apple Awarded Patent for "Anti-Sexting" Technology

Apple has reportedly patented a new technology that will allow parents to prevent their kids from "sexting", or sending sexually explicit messages. The not-yet-commercialized technology would give a phone's administrator the ability to block a given iPhone from either sending or receiving text messages with certain key words.

Messages containing blocked keywords wold either have the objectionable content redacted ot would not be received at all. In contrast to other text-blocking technology, Apple's version would have the ability to filter content based on a child's grade level and developers claim it will be able to identify and block abbreviated forms of blocked keywords that are generally missed by other programs on the market.

The patent, which was awarded Tuesday, does not specifically address the sending or receiving of explicit texting content. According to the patent application, which Apple filed in January 2008, the filters may also be used as educational tools. For example, parents of kids who are studying Spanish could use the program to require their kids to send a certain number of Spanish texts per month and revoke texting privileges if the quota is not met. The software could also be used to force kids to improve their grammar, preventing them from sending texts with grammatical, spelling, or punctuation errors.

Apple says that existing methods of controlling and monitoring text messaging on cell phones have mostly failed. Limiting the phone numbers with whom kids can communicate does not address the issue of content. Previously released filtering programs were designed to block a pre-compiled list of expletives, which kids have been able to get around by abbreviating, whereas Apple's new technology attempts to recognize the overall offensiveness of messages and compares that to a child's age and grade level.

Blogger Alexia Tsotsis from the blog website TechCrunch was asked if the new technology would bring about an end to "sexting":

"Yes and no," she responded, "as those interesting in 'sexting' will probably find some clever workaround to express how much they want to bang, screw, hit it or a myriad of other words that don't immediately set off the censorship sensors."

A post on the UK blog site The Daily Mail, meanwhile, declared that the new anti-sexting news "will be music to the ears of Tiger Woods. Or Ashley Cole, or Vernon Kay for that matter," referencing recent sexting scandals involving those celebrities.

It is not immediately clear exactly how Apple will incorporate the new technology into its iPhone products, but it wold presumably be incorporated into the phone's built-in text messaging application. Other texting-related apps are available which attempt to prevent texting while driving and allow iPhone users to send texts without incurring charges from AT&T, the wireless carrier who currently has exclusive rights to US-sold iPhones. The company has not provided details or a timetable for when the new technology would begin to appear on their iPhone line of products.